Operating Businesses
Root Orange is the only domain monetization service that allows you to:
Continue using your generic domain name in your target markets
Earn thousands of dollars in annual revenue from your domain asset
If you are an operating business with a local or regional focus and have been using a generic domain name to drive traffic to your website, Root Orange can help you monetize that domain name to generate new revenue for you. Operating businesses are best positioned to leverage our platform because of the deep connections and expertise you have with others in your industry in different markets that want to use the domain name.
How It Works
Our patent-pending technology allows multiple businesses to operate the same domain name in unique geographic markets.  If your business serves the Chicago area, then you're not getting any value when Internet users in Seattle visit your website.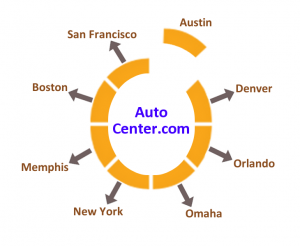 You can reserve a single metropolitan market, an entire state, or a region for your business and leverage your industry contacts to monetize your domain name throughout the country using the Root Orange platform.
Earn Extra Revenue
With only a few small changes to your website, you can generate up to $20,000 from a domain name that has been an expense, not an asset – until now.
To inquire about our domain owner services and sign up, e-mail us at domains@rootorange.com.